Exploring architectural essence: Drawing inspiration from Herzog and de Meuron's 'Jenga Tower' at 56 Leonard Street to craft unique marketing collateral - CGIs, brochures, and apps.
56 Leonard Street
Client Portfolio related
Location Manhattan, New York
Category Residential
Project stage Marketing & Sales
Deliverables Imagery, Animation, Branding, Interactive
As an non-commissioned portfolio piece, Pixelflakes gathered inspiration from Herzog & de Meuron's 56 Leonard street and generated a case study for a new visual identity campaign
Interactive
We designed a playful interactive application that highlighted the offset composition of the scheme and design. Herzog and de Meuron's team designed the tower to resemble a garden of offset pixels in the sky. Our UI and UX mimicked this intention through playful reveals and parallax layering of the information.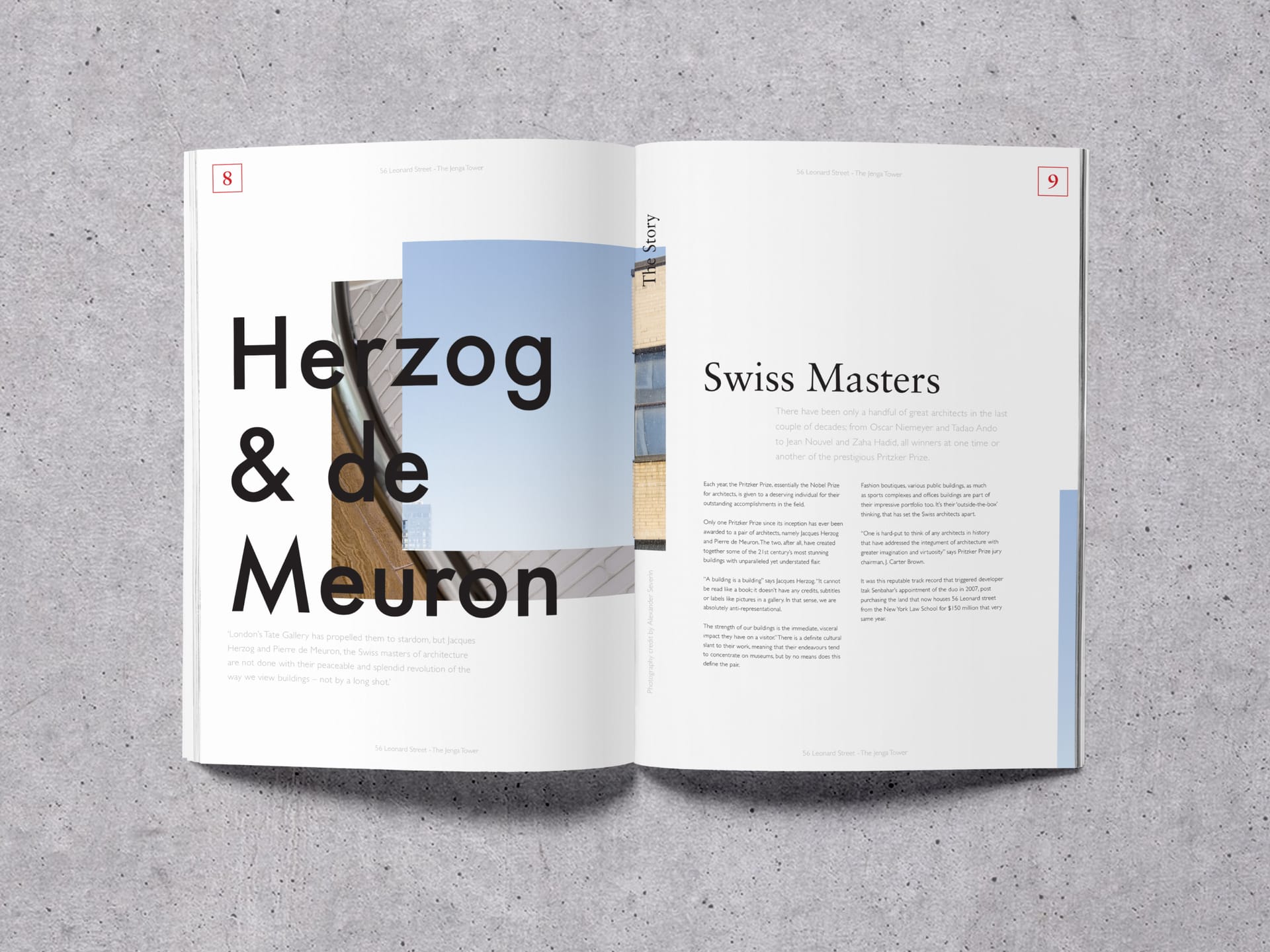 The main brochure was assembled using textures and colours that resembled the various materials used during construction of 56 Leonard St. White for the marble, blue for the glass and grey for the concrete.
Download brochure